Hi friends!
Wowee Zowee! What a week!
First off thank you to everyone for your understanding about memorial day. We will be up bright and early harvesting for restaurants and your yummy CSAs.
Here is the rundown from the week!
1) Turner and Rachel, our newest and longest term interns arrived and they are wonderful!
2) Sadly, our friend and other long term intern Stephen had a change in circumstances and had to leave unexpectedly today. We are super bummed but wish him the best and we're so grateful for the mark he left on our farm. Great worker and great person!
3) we have the concrete poured for our new outdoor kitchen! (See photos in the blogpost!!) Once again, our amazing WWOOfer Chris pulled through and got the whole thing nice and smoothed out. We're so lucky to have him and his amazing building skills right now!
4) We bought a stove today for the outdoor kitchen and we're getting a fridge tomorrow! We're still taking kitchen donations! So let us know if you have any cookware, glasses, dishes, appliances (hand mixers, food processors, toaster ovens, etc.!) that you could offer.
5) One of our lambs needed extra special attention so jesse befriended it and lambsat it for two nights in a row! He's super exhausted!
6) Said lamb was adopted along with our dwarf lamb by our lovely friends at The Farm and Fiddle. Fellow farmers and friends. we all had a blast hanging out on the porch this morning on the farm when they came to pick it up! Plus the interns from Athena's Harvest Farm, another farm friend farm came to see stephen off with a special visit from their new puppy.
7) We have really been upping our restaurant game this year!! Our favorite and most supportive chefs come from Nicky's Coal Fired, Rolf and Daughters, EiO and the hive (a new place in west Nashville), The Treehouse, Henrietta Red, The Public House at the Urban Cowboy, Catbird Seat, and butcher and bee! Please, support these folks and tell them that we're your farmers!
8) Megan and Chris are here till next Saturday. So we plan to knock out a couple more big projects this week! The kitchen will be operational by the end of the week!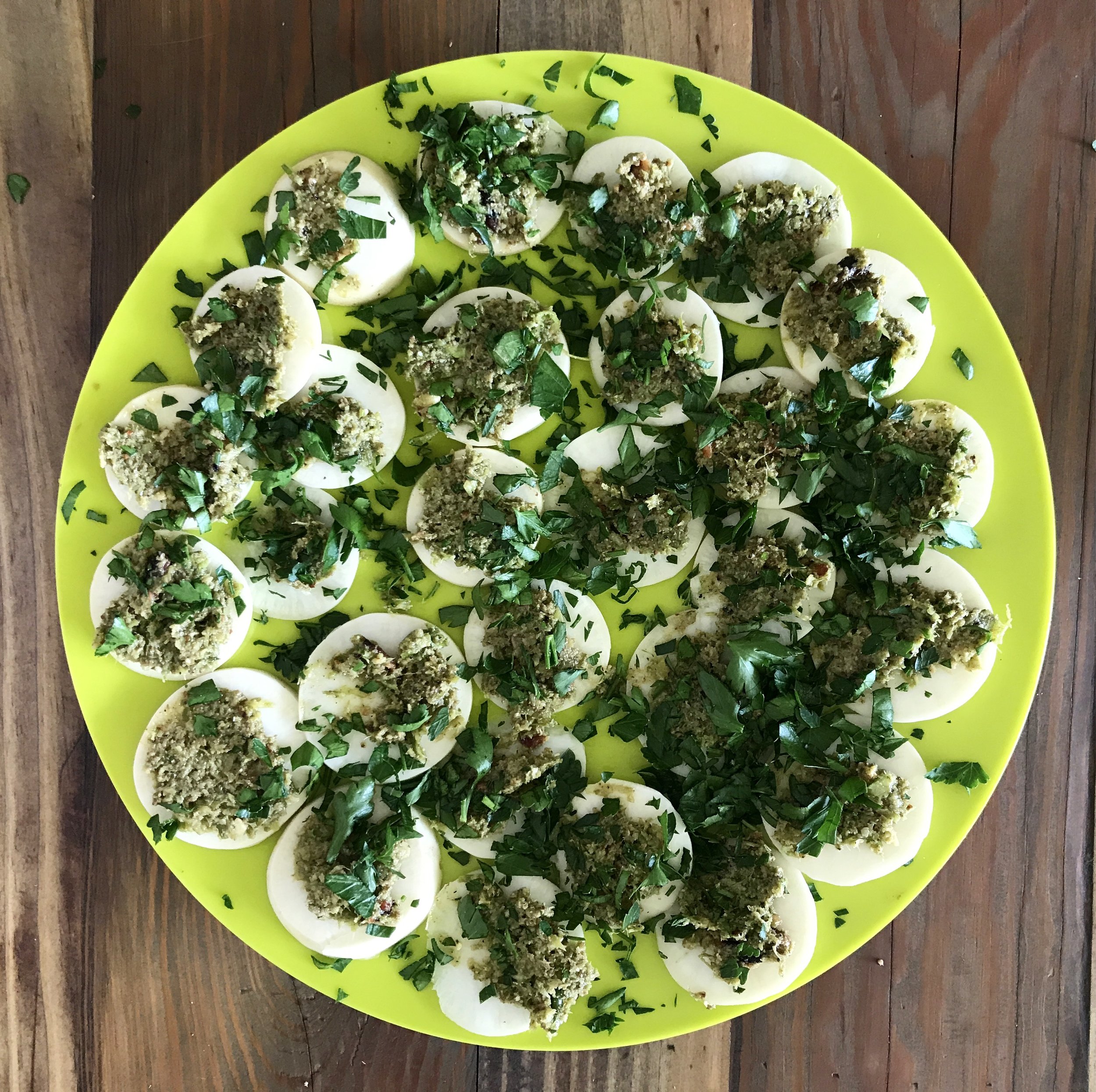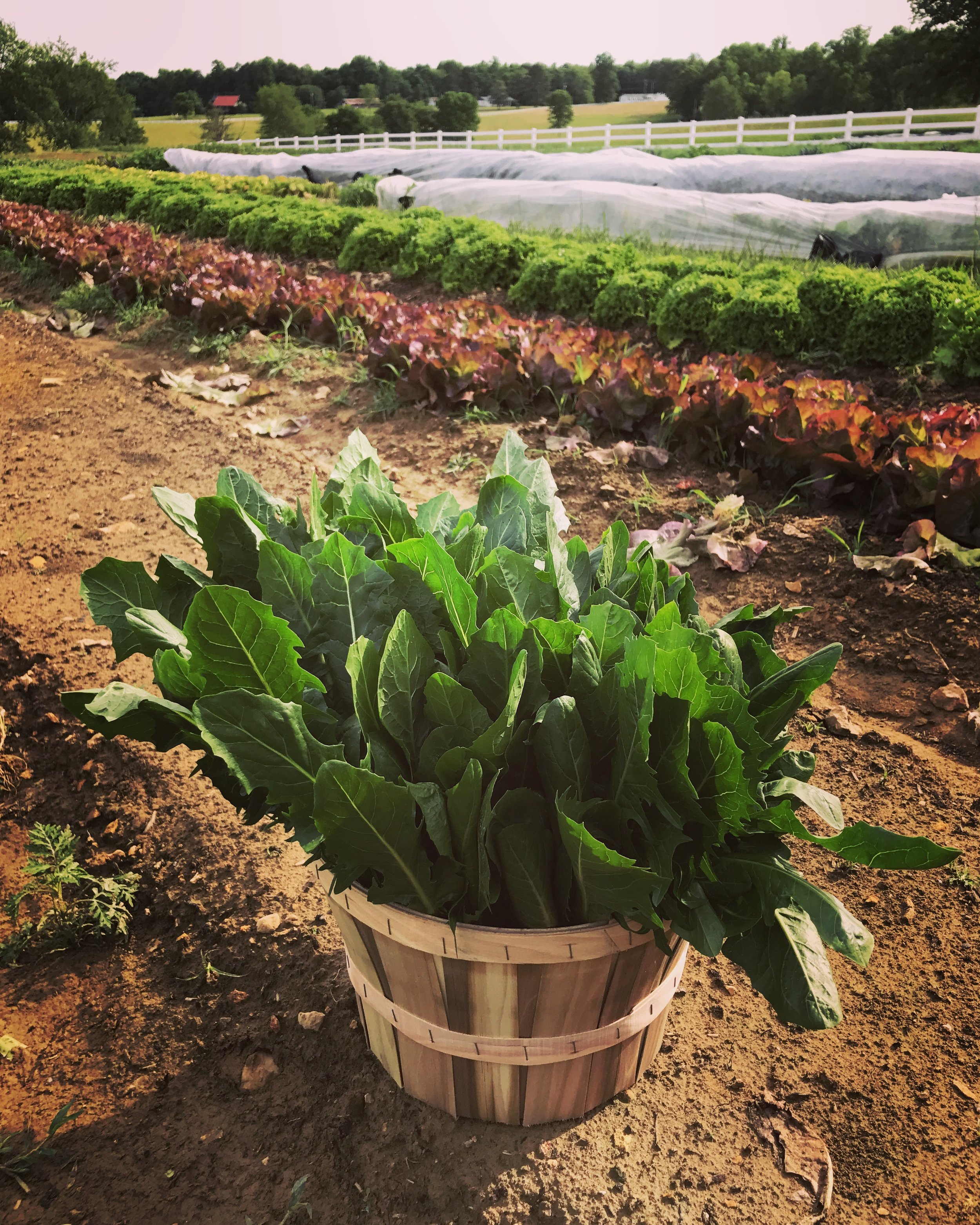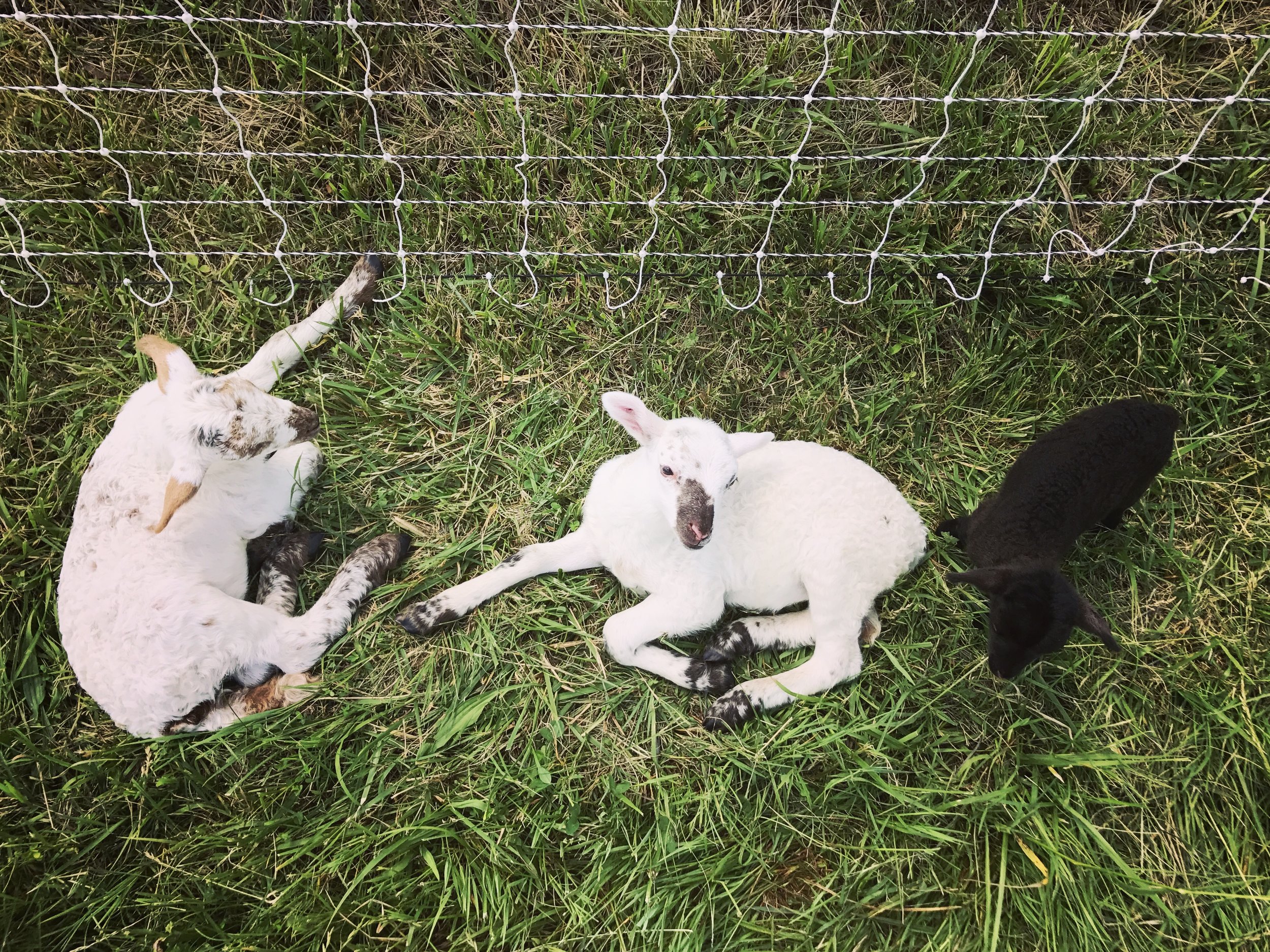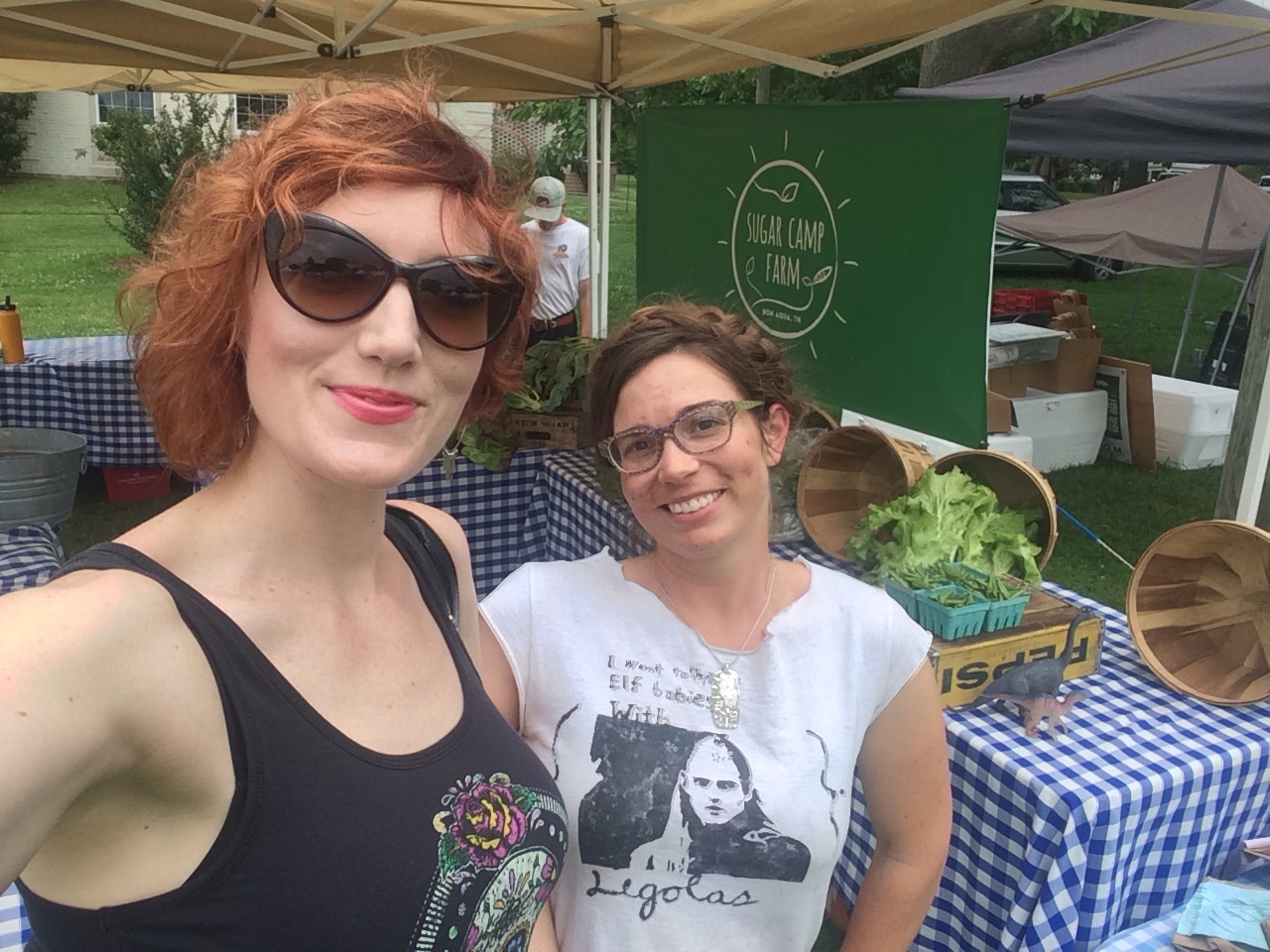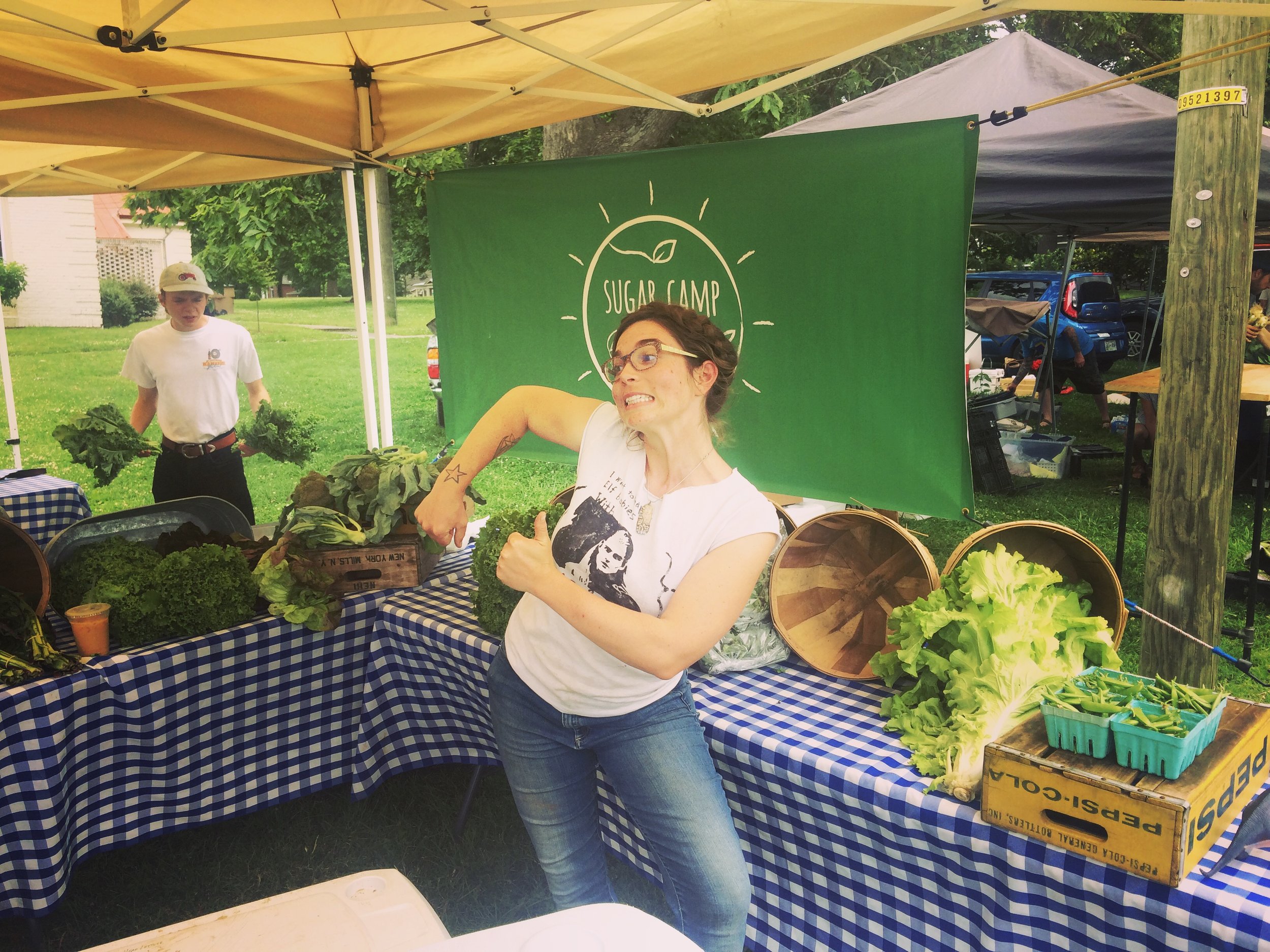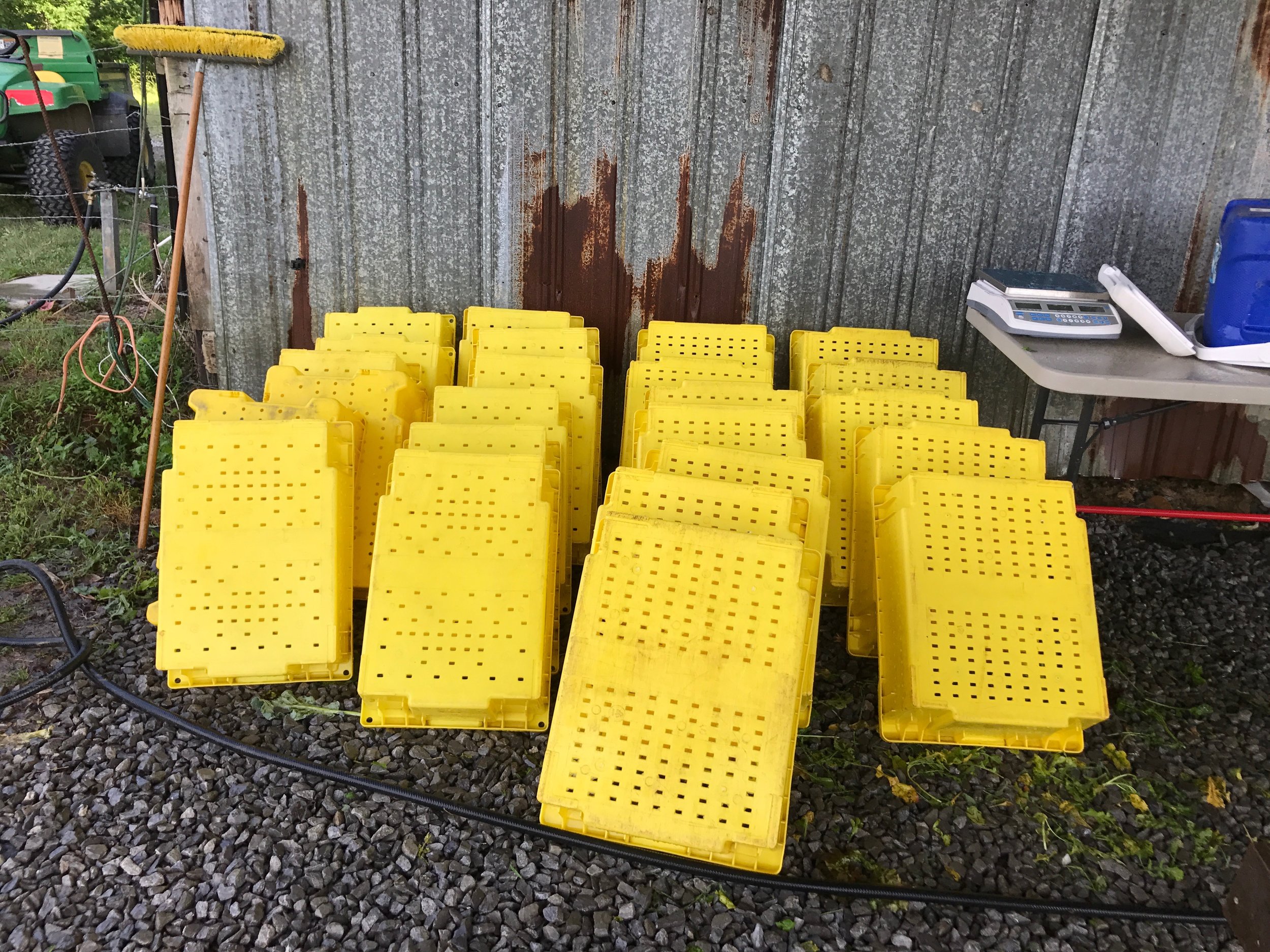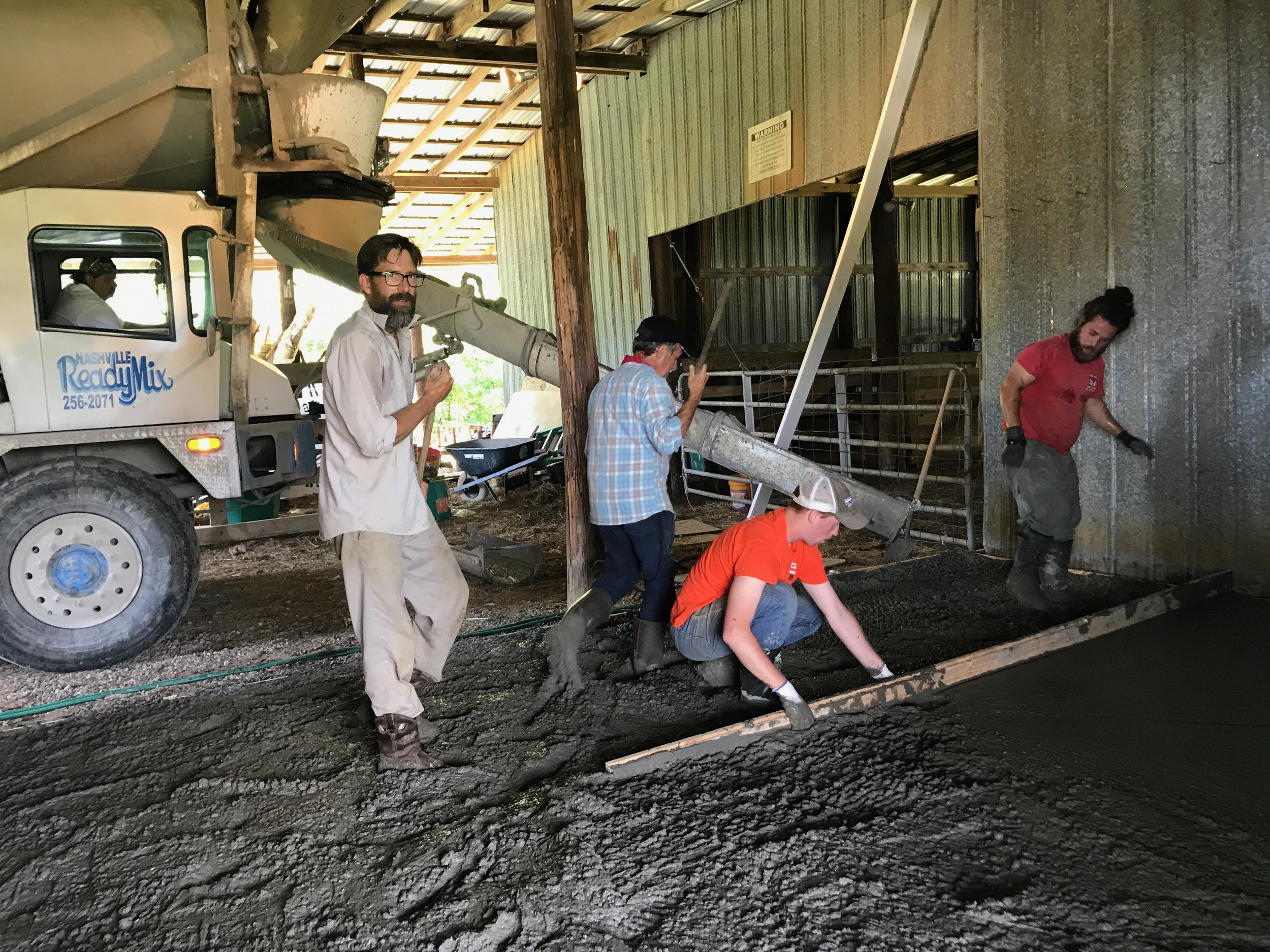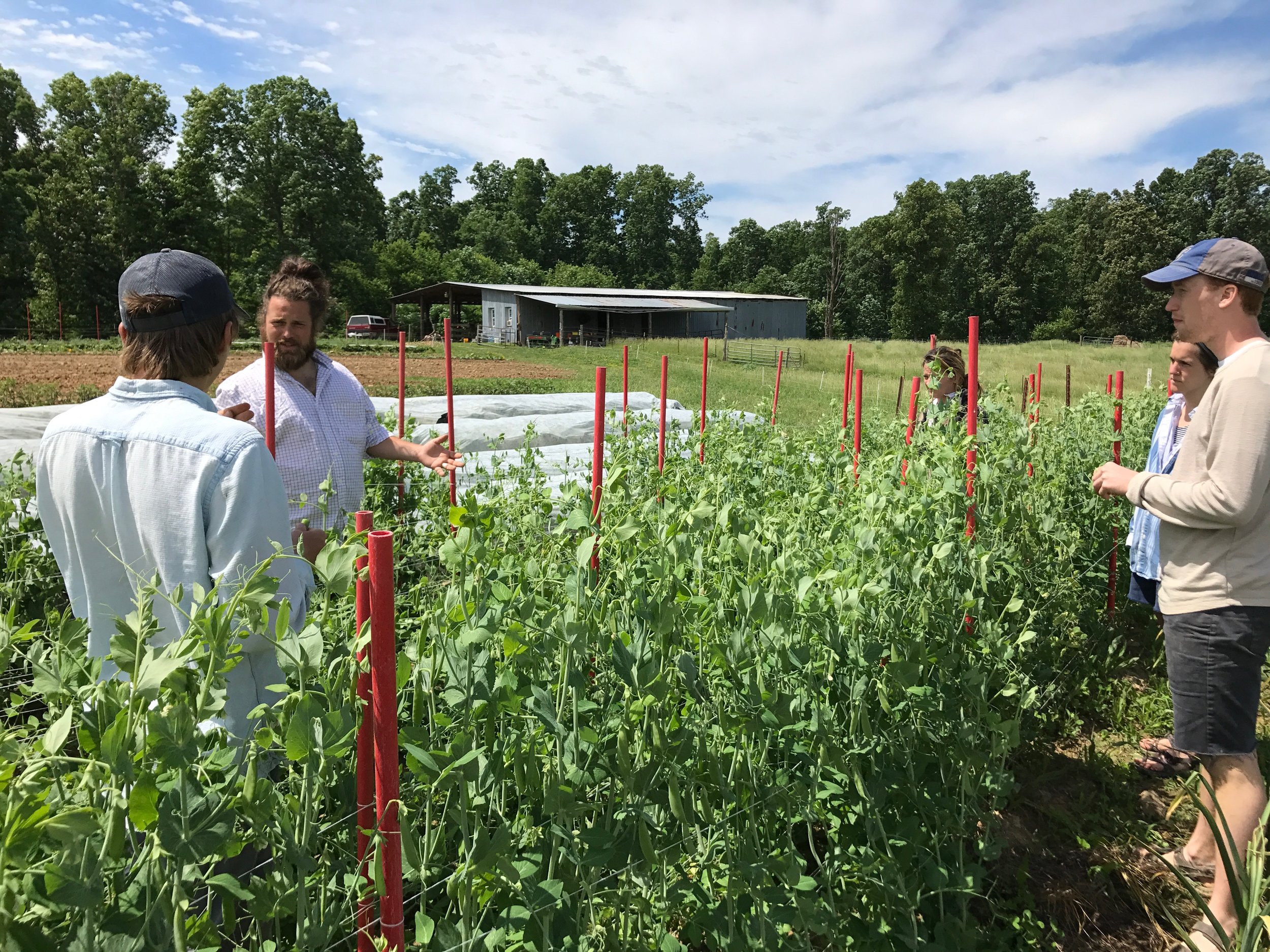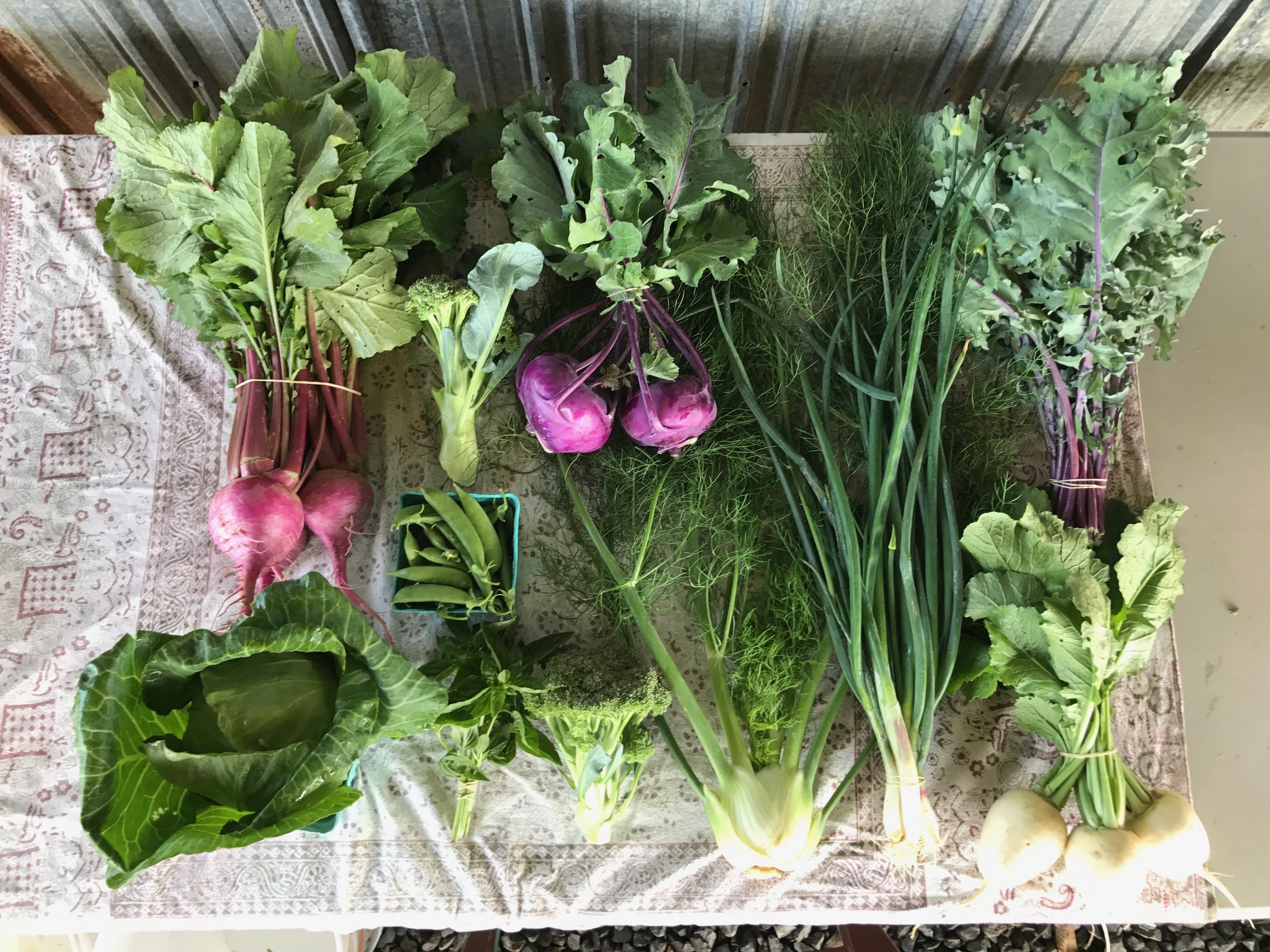 I just wanted to share another hakurei turnip recipe.
The other day I sliced the hakureis into this slices. I put a garlic scape and roasted pecan pesto on each slice and then sprinkled the whole thing with parsley. It was awesome, simple and I treated the hakureis like little cracker hor deurves. See the picture in the slide show.
Mashed Turnips (but no need to peel them and you can replace the shallots with green onions!)
Shaved TURNIPS, Fennel and parmesan salad
I know we don't have plums in the CSA but this one looked really yummy!
Plum Fennel Salad with Honey Ginger Dressing
For those with a Market Credit Share and those that visit us at market here's what we'll be harvesting this week:
Citrus Salad with Fennel Vinaigrette
Finally, not sure what to do with a second cabbage? Fermenting sauerkraut is really easy and doesn't take long! Plus the wild yeast in the ferment really help support healthy gut flora. I HIGHLY recommend it! Add some green onions to it and caraway seed! Also turnips! you can ferment practically anything!
For those with a Market Credit Share and those that visit us at market here's what we'll be harvesting this week:
sugar snap peas, cabbage, broccoli, radicchio, lettuce, scarlet queen turnips, hakurei turnips, maybe radishes, kale, chard, fennel, green garlic, probably carrots and beets, kohlrabi, SQUASH! arugula, basil, parsley and much more!! Come see us on Monday at Nicky's Coal Fired from 5:30-7Pm for lamb and veggies and at Richland Park Farmer's Market on Saturdays from 9am-12:30pm!
thanks so much and we look forward to seeing you this week!
Lizzie, Jesse, Stephen, Tony, Turner, Rachel, Megan, Chris, Erin, Winnie, Stormy, Lambs, Ewes, rams and our two lone cows.