Hi Friends!
We're so excited to start the CSA!
We will be at Nicky's Coal Fired Restaurant (5026 Centennial Blvd, Nashville, TN 37209) in the Nations in their back parking lot on the grass from 5:30-7pm today and every Monday unless otherwise noted.
We will have a pop up market at Nicky's during the Monday CSA pick up. We'll bring grass-fed lamb and extra veggies. If you are in the CSA and wanted extra stuff you get 10% off. Everyone is welcome to shop here. Market Credit CSA members we hope to see you on Mondays too!
We look forward to seeing the rest of you CSA members later in the week either on the farm or at the Richland Park Farmers on Saturday!
We've been pretty slammed on the farm! With spring in full swing and lambing season, things have been a little nuts! We also are waiting for two more interns who will arrive in late May. In the meantime it has been Jesse, myself and Stephen most days.
I'd like to introduce everyone to our new long term WWOOFer, Stephen.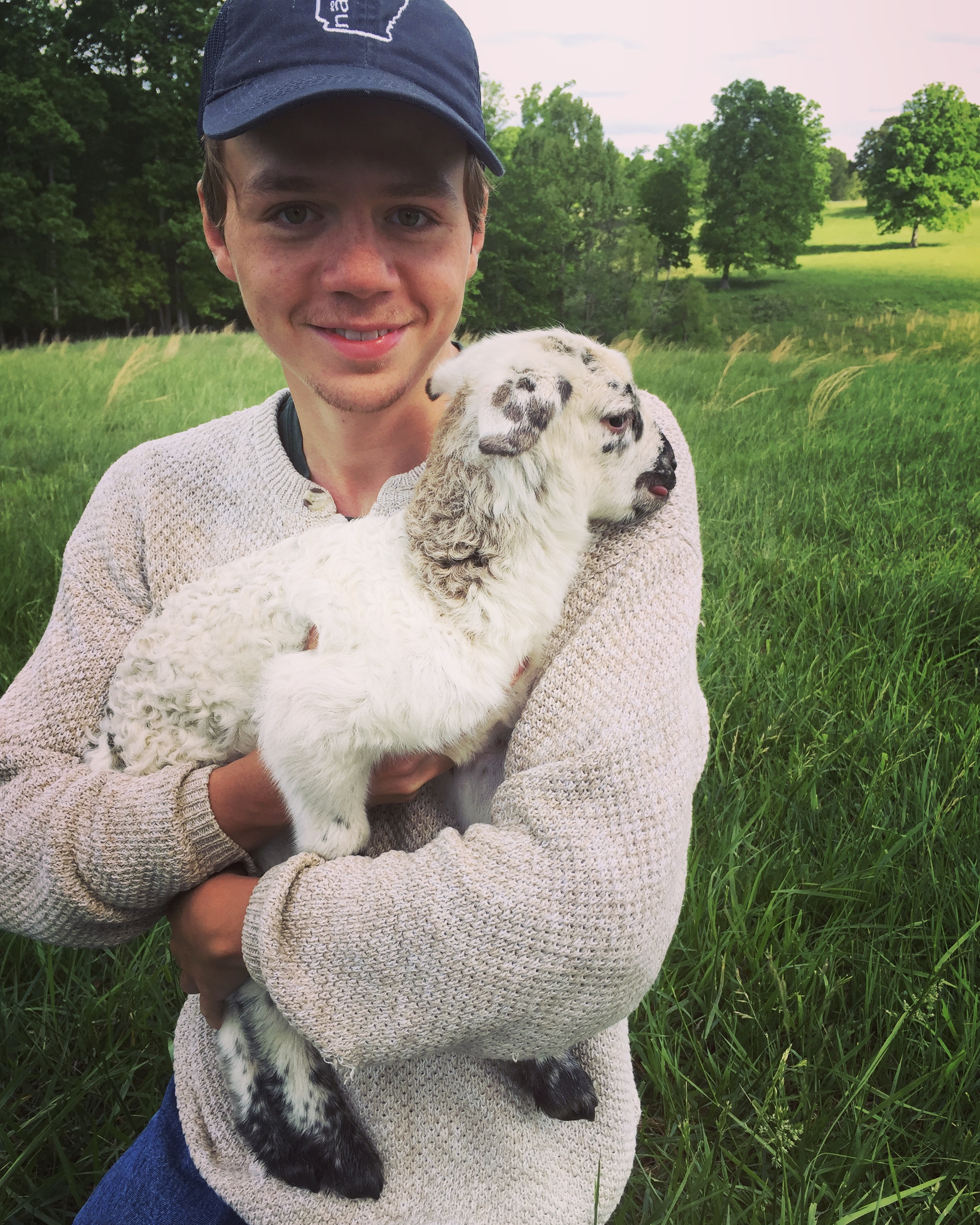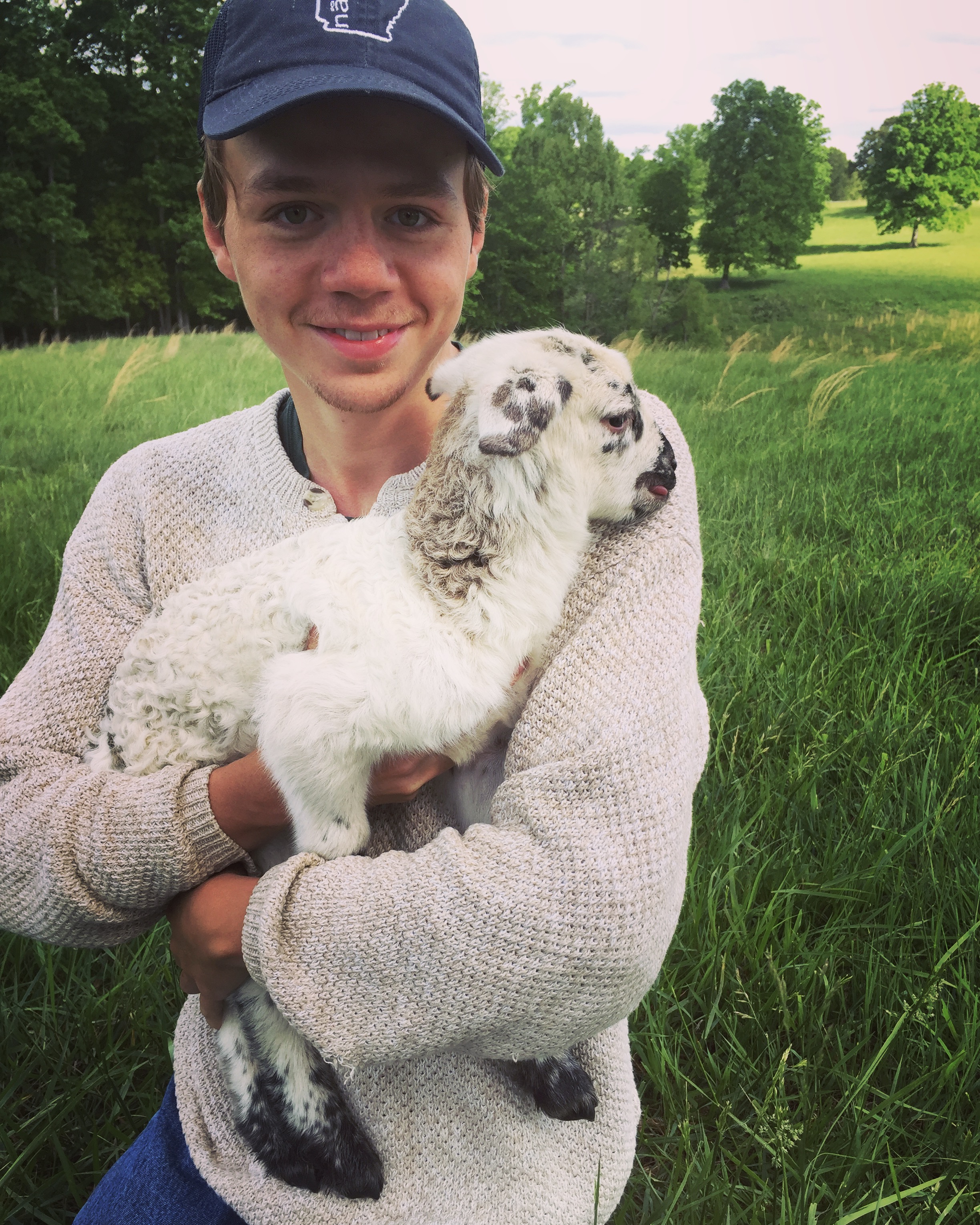 Stephen came to our farm on March 12 and has been such a joy to have around! Seems like we've all known each other longer by now! He came to us by way of Arizona where he worked on a small CSA and market farm called South Winds. Before that he tried out nursing school and realized it wasn't for him and that he wanted to follow the farmer path. He's been such a great addition to our team. He's funny, makes up songs with us in the field, tells great jokes, is a great baker and cook, and works hard. He'll be with us all season long. So we encourage you to get to know him through out the summer!
Other updates! Total lamb count is up to 18 as of this morning. 9 of the pregnant ewes have given birth out of 24! So we're going to be rolling in sheep here soon. So far we've had 7 sets of twins, 1 single and 1 set of triplets. We had one lamb that was being rejected by its mom. A triplet. Her brothers are dark chocolate brown and she is all white. So we made a tough decision and gave her to our sweet neighbors down the road. They have a little homestead and have been raising sheep and goats for years and years! They have offered to take any of our animals that don't get taken care of properly by their moms. We have a couple every year. So we are so grateful to them for helping us. Because bottle feeding lambs is quite a chore when you're trying to run a vegetable CSA.
In other news, the May Day party was a great success! Thanks so much to all of you who came! We will have another celebration in the fall for all of you friends of our farm. And a potluck to boot. We'll welcome in the fall crops and the cooler weather.
Here are some photos from the party and lambs.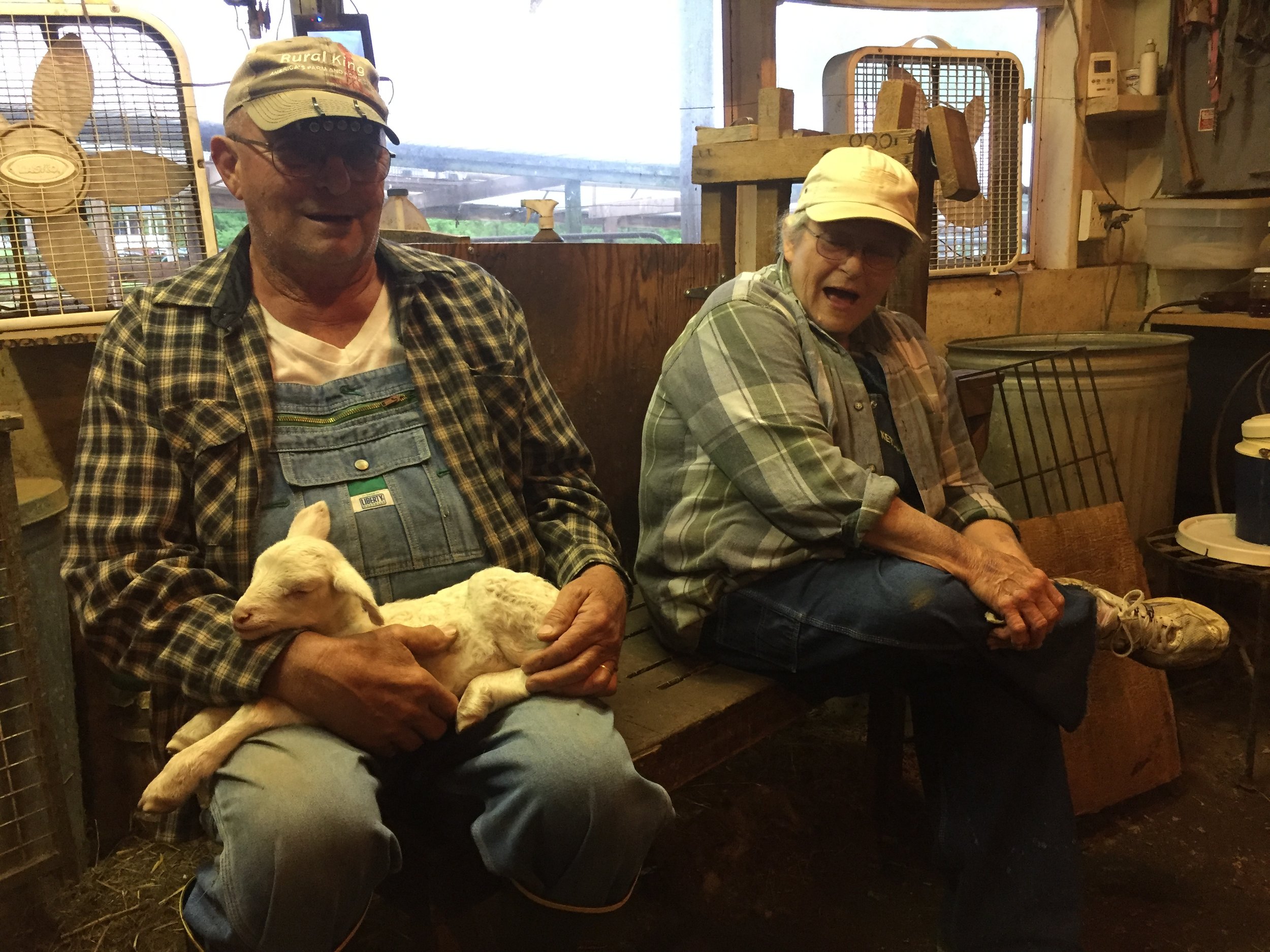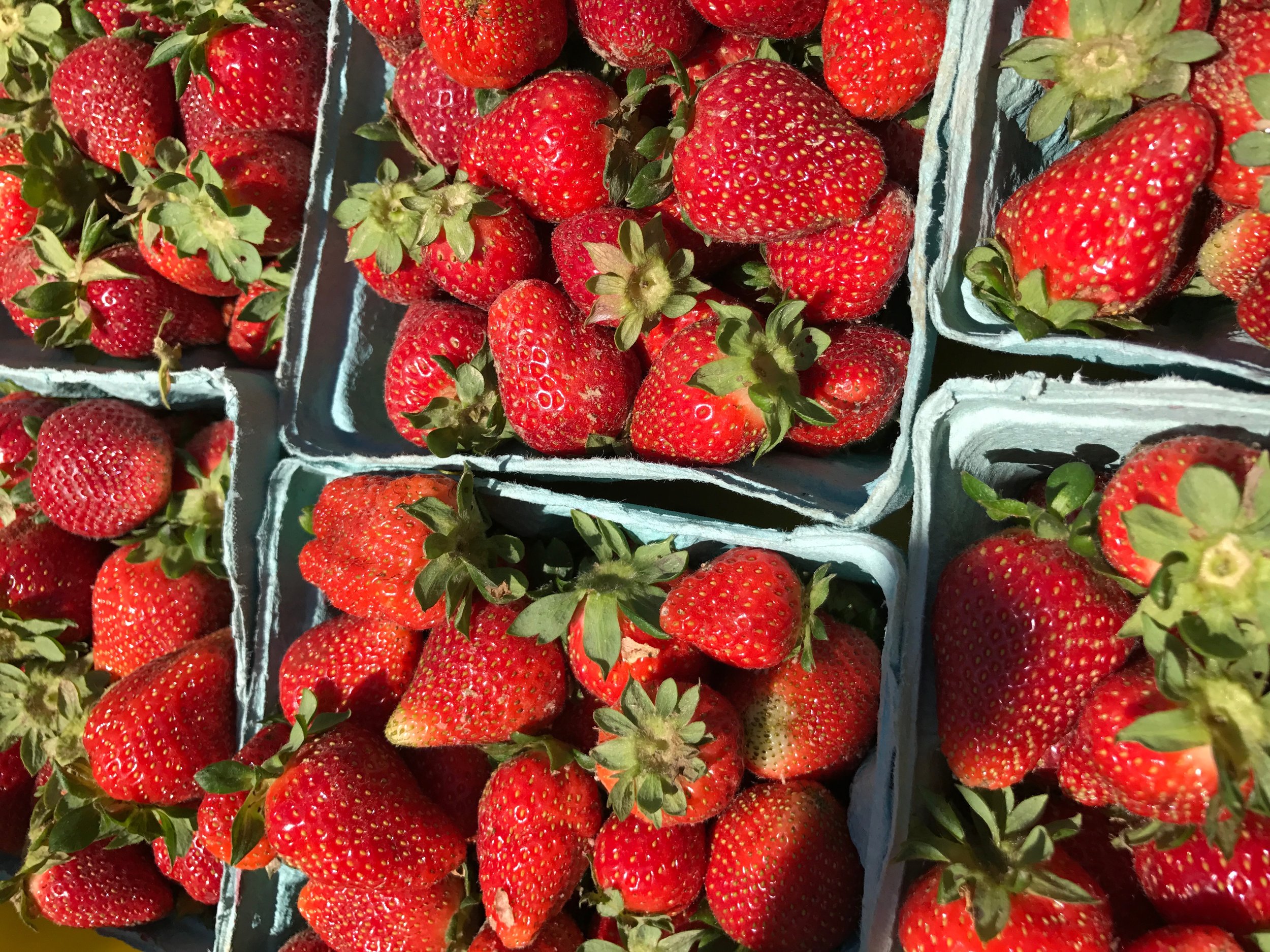 Finally! Here is your CSA for this first Week!
Here are some recipes!
PURPLE KOHLRABI
We love kohlrabi. It's crisp and juicy! And adds color to dishes. You can eat the greens sautéed or in a salad!!
For a salad: Chop kohlrabi into chunks or grate.
It can also be added to any veggie roast or sautéed with garlic.
Here are some good recipes:
Greens can be combined with kale to make a salad. Chop kohlrabi greens and kale. Massage with a teaspoon of salt and a tablespoon of apple cider vinegar. Massage until juice is released from greens. Add sliced radishes, salad turnips, and/or green onions and a tbsp olive oil.
GREEN ONIONS
What can't you do with green onions? We garnish everything with them, add them to pesto, put them on pizza, and even oven roast or grill them! Let me know if you need more ideas!
FRENCH BREAKFAST RADISHES
These are smaller radishes that are very mild in flavor. But delicious. One of my go-tos is radishes and radish greens sautéed in butter and salt. So simple but very delicious. If you are into flavored butters you could make a butter with thyme or oregano and sautee the radishes in it. Of course they brighten up any salad too. The greens can be turned into pesto. These can also be roasted.
RED RUSSIAN KALE
This variety of kale thrives in the south. We love it's slightly sweet flavor and big juicy leaves. There are a ton of ways to eat kale. I love a massaged kale salad (see the kohlrabi section), classic kale sautéed in garlic, olive oil and salt, or kale chips.
MINT
Fresh mint can be made into tea, can be mottled and added to water for a nice extra hydrating infused H2O, can be added to a cocktail, used in a salad, or added to an Asian dish. Here are a couple of recipes:
Thai Larb (Crumbled tofu can be substituted for meat, fish sauce is not necessary for vegetarians, and your Roxy head lettuce can be used as well).
I will try and have the email out on Fridays from now on. Thanks everyone!
Love, your farmers,
Lizzie, Jesse, Stephen, Tony (father-in-law deluxe!), Winnie (best dog you'll ever meet!), Stormy (wild hunter extraordinaire!), Sheep and baby lambs and the unruly two cows.